ERIK WOLLO
"GUITAR NOVA"
Spotted Peccary Studios / Brain Laughter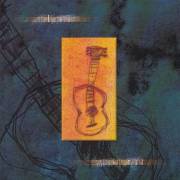 Erik Wollo has composed a fine work that can be labelled within the New Instrumental Music for guitar. The 14 compositions included in this album by him have a symphonic melodic character, with romantic parts and other mysterious ones. There also appear classical and Ambient elements. The music is not static, but it flows at a medium speed. The rhythmic structure is based on the guitar and harbors the melody within itself. The music is pleasant to listen to and will no doubt appeal to those who enjoy the guitar as a soloist instrument. In my opinion, "Source" is the most imaginative theme.
PASCUAL JURADO
If you wish to purchase this recording you only have to click here.
If you wish to purchase any recordings by this artist you only have to click here.

Previous Page (Reviews)