NEURONIUM RECORDS IS BORN

Michel Huygen (Neuronium) has just established a label where, apart from his own albums, he will release works by Constance Demby, Jonn Serrie, Pascal Languirand, and other avantgarde artists.
---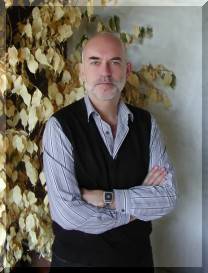 Michel Huygen had already registered Neuronium Records as a label since the beginning of his musical career, in 1976. Even though in these days he had nothing definite, and had even just signed a contract with the label EMI, he certainly was thinking of founding a label of his own some day, so as to release the works of artists whose music was on his line. In the year 2001 he began to seriously consider this project,and he gave the first steps to this end. Now, on March, 2002, this project is definitely a fact.

With the establishment of Neuronium Records as an active label, we converse with Michel Huygen.

One of the first things he tells us is his firm determination not to pressure any of the artists in his label to make undesired changes on their part, on their works, nor to have them change their style on marketing grounds. "Respect for the artist is important. If he is chosen for his music, this music must be left intact. I will not do to any artist what EMI, and a number of oher labels tried to do to me years ago. That's why I changed labels so often."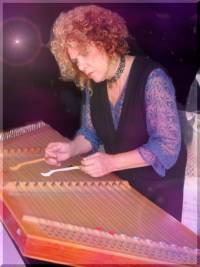 Neuronium Records is not intended as a local label, but rather its releases are aimed both at the European and the world market. It is oriented towards a variety of musical genres with which Huygen feels comfortable, for instance Melodic Space Music and New Instrumental Music, among others. The label is intended to be quite active in the number of releases, yet without implying condescendence in the quality of the works to be released. In this latter aspect, Michel states that in Neuronium Records there will never appear the kind of products done with the minimum effort that discredited the New Age. "My idea is that Neuronium Records be a label synonym with diversity, and also quality."

Several releases shape the beginnings of this label.

Album number thirty of Michel Huygen, "Placebo", an album he signs with his own name instead of Neuronium , his alter ego, is a surprising, daring release. Showing that the artist is capable of giving true surprises, in this occasion he breaks with the transcendental space adventures , and offers us a work dominated by rhythm, far from cosmic lanes, yet radically electronic. A music brimming with dynamism and happiness, it injects vitality into the listener, and is ideal to listen to, for instance, when one needs to overcome laziness and apathy, and start doing things with optimism. Michel also tells us that, although in other albums he has carefully worked the stereo panorama, in this release he has made a special extraordinary effort. His idea has been that of giving solidity to the sounds, as if they were real objects that flow around us. He explains, "This is an album that is completely unlike anything I have done so far and I would find it difficult to duplicate. I have succeeded in shaping what I had in mind, despite the fact that it was truly complicated. This is not a release that, in my view, could be labelled as strange, yet it will certainly attract attention." With respect to the question of whether an artist must always be loyal to a given personal style, he replies, "I believe that nobody is the same every day of the year. I was feeling like doing something very dynamic and I have done it."


"In London - The Platinum Edition", is a completely remastered version of the notorious album "In London", which gathers the half-improvised sessions of Neuronium and Vangelis when they played together in the legendary Nemo Studio. Michel Huygen himself has taken care of the remastering, in 24 bits, which confers the music a greater dynamism, so that its sonority turns out to be far wider and clearer. This re-release is partly due to the pressure of the fans of both musicians, as many of them could not get a copy of the album when it was first released.

"Sanctum Sanctuorum" is the first album by Constance Demby in five years since her "Aeterna" in 1997. This is a long time matured work, brimming with mysticism and emotion, and surely is a reflection of the very life of the composer in these five years, Continuing with the same path of grand, powerful orchestrations, as in her previous releases, although with a perhaps more notorious use of samplers, this release will no doubt appeal the followers of Space Music. Also, the re-release of "Set Free", with a new remastering and a likewise new graphic design is scheduled soon.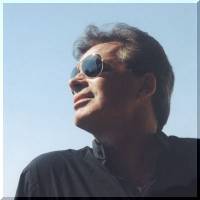 The new album by Pascal Languirand, the well known author of "Living on Video" (Trans-X) is called "Renaissance". This is a work of electronic music widely varied and wealthy, full of surprises, where the artist has been working for a year and a half. This is said to be his best album in these last years. No doubt, it will appeal to those listeners that enjoyed"Gregorian Waves". Some tracks are instrumental. Others include his voice, modulated with unusual vocal techniques. With great mastery, he weaves a baroque tapestry with elements of Synth-Pop, Space Music, and even with a clear medieval air. In actual fact, there are passages that are like open windows to the Middle Ages. Pascal sings in Latin, Medieval French and present-day French. The album also includes a new version, in French, of the theme "Sólo pensando en tí", whose music was originally composed by Michel Huygen. Michael believes that some of the tracks are this kind of pieces that mark a before and an after in musical innovation.

Santi Picó also deserves the attention of Neuronium Records. His first album here is a compilation, some sort of "The best of...", that gathers his best themes, in a remastered format. Huygen himself has created the cover, among other things.

Jonn Serrie also has a release with Neuronium Records. This is his album "Lumia Nights". Huygen values Serrie's style a great deal, and likewise, Serrie admires Michel's as well. This, together with the fact that both styles, even if they are different, fit perfectly well together, has led them to consider the project of making an album together, an idea they have been caressing for some time.

In the first batch of releases there also is the sampler "The future of music... now. Vol. 1", where themes by the first artists of this label appear. Lasting 71 minutes, this sampler includes pieces with the most characteristic style of each one of the artists featuring the album.

Attending the insistent demands of the fans, Michel Huygen will also release material previously unreleased in vynil by Neuronium, often having historical importance within electronic music itself, as for instance a series of recordings of the late 1970's and early 1980's, which marked the beginnings of Neuronium and created a school.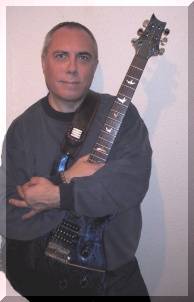 Neuronium Records will also release music videos, through a division especially established to this purpose. Betting for the future, the support used will be DVD. Video tapes are no longer considered. Among these videos we will be able to find not only live performances, but also sophisticated audio visual creations with a cosmic nature. Some of the first works have already been decided on, as for instance the audio visual epic "Star Chronicles" by Jonn Serrie, and the concert "Live in Tokyo" by Constance Demby. Among the advantages of DVD seen by Michel in front of the tape, mention must be made of the possibility of projection on wide screens without the loss of quality of tapes, and the conservation of quality after a continued use, a thing this latter consideration, that is extremely important in a music video, which is more often watched than a movie.

Michel Huygen wants to point out clearly that his friendship with the early artists of his label has not influenced his decision to release their music.Actually, if once he made friends with them, it was because of the music they created.

Michel also tells us of an attractive project that he has had in mind for some time. His interest in cosmetics, a field in which he has technical knowledge, and the idea that aromas awaken sensations, just like sounds do, has led him to endeavour to create a perfume that somehow awakens the same global sensation that his musical style causes. For this reason he has been very interested in the initiative by Jonn Serrie, who shares this very interest in cosmetics, and who has already presented a perfume together with an album.

(By Jorge Munnshe)
---
---

Previous Page (Articles/News)