THE REVOLUTION OF ELECTRONICS
WITHIN MUSIC
Chapter 6: THE EIGHTIES, THE CONSOLIDATION OF ELECTRONIC MUSIC (Part 2)

---
Many are the electronic musicians cropping up in the eighties, too many for me to dare claim that the selection of names that I am including next is representative enough.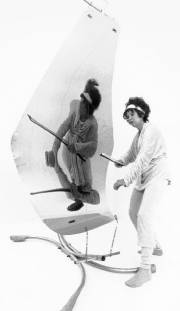 CONSTANCE DEMBY started her musical activity in the sixties. She was a member of the band CENTRAL MAINE POWER AND LIGHT COMPANY. In the seventies she began her solo career as a composer of innovative music. Her first album, SKIES ABOVE SKIES, was released in 1978. In the mid eighties she became internationally known.

Greek musician YANNI settled in California at age eighteen. After being a member of a progressive rock band, he started his solo career with the album OPTIMYSTIQUE in 1980. He reached international success in the mid eighties with the release of his second album and the re-release of his first one.

North American composer SUZANNE CIANI was a pioneer of electronic music in the early seventies. For several years, she devoted herself to exploring the possibilities provided by the new technologies, and she made music for numerous television advertisements as well as for other productions. In 1979 SEVEN WAVES was released, the first independent album in her stage as a solo artist. In the mid eighties, she reached international success with her albums. Since the late eighties, she has chosen to approach acoustic instruments rather than the electronic ones, and has proved she is a highly talented pianist.

STEVE ROACH was born in the United States in 1955. He founded the synthesist band MOEBIUS at the beginning of his career, and, in 1978, he began to give numerous solo synthesizer concerts. His first solo album was released in 1982. He has also collaborated with other electronic artists.

ROBERT RICH started to build his own synthesizers and experiment with them in 1976 at age thirteen. His interest in the states of trance and lucid dreams led him to study Psychology at the University of Stanford. His nocturnal "Sleep Concerts", first performed in 1982 for a sleeping audience at a dorm in Stanford, and his "Trance Concerts" to be listened to before going to sleep, have become legendary in the area of San Francisco, United States. Rich has also worked at the CCRMA (Center for Computer Research in Music and Acoustics), where he started to experiment with a system of tuning based on the natural harmonic series. He has published numerous articles on electronic music and alternative tonal scales.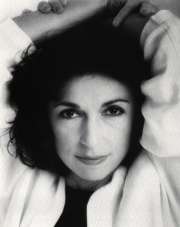 From an early age trained as a self-taught pianist, American composer TIM STORY began to play with synthesizers in the mid seventies. In the early eighties, his first albums were released by a small Norwegian label. The re-release of one of these albums by Windham Hill in 1989 launched him into word stardom. Since then, and having released as well in Hearts of Space and Eurock, his popularity has not ceased to grow.

DAVID SUN has been composing and playing his own music since the early eighties. He has released albums that have been well accepted at an international level. He also is a pioneer in the composition of music for relaxation.

SERGE BLENNER was born in France in 1955, began to compose electronic music in the mid seventies, and started his album career in 1979. He lives and works in Germany since several years ago.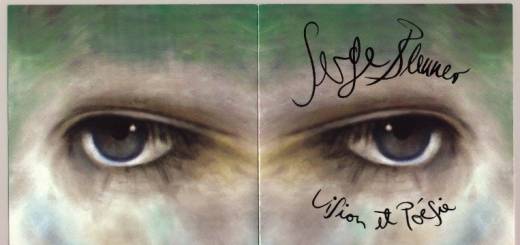 HIMEKAMI is basically Yoshiaki Hoshi, a Japanese composer born in 1946, who is accompanied by other musicians. In 1971, Hoshi was awarded First Prize of a national Japanese contest of performers of electronic organ. His activity as a performer gave way to his task as a composer later on. His first album was released in 1981. He has also composed some soundtracks. In 1993, he was the musical director of the opening ceremony of the World Championship of Alpine Sports, held in Japan.

Born in 1963 in Germany, MATHIAS GRASSOW started his musical career in the early eighties. Although at the beginning it wasn't easy for him, as time went by he has succeeded in reaching an important post within the avantgarde electronic music.

STEVE HILLMAN is a British synthesist whose first works were released in the early eighties. He has given successful concerts in Great Britain. In his albums, his wife Linda has often collaborated with him.

RICHARD BURMER released his first album as a composer of electronic music in 1984. During the second half of the eighties he reached international success, despite the fact that he has not been very prolific.

British composer RON BERRY started as a guitarist of Rock in the sixties. In the early seventies, his interest changed towards the exploration of new sound paths. In 1974 he built his first synthesizer himself and started to experiment with it. His skills as an electronic engineer allowed him to get enough command of musical technology as to be able to exploit the possibilities offered by synthesizers, getting such posts as for instance one as a technician at the musical department at the University of Durham. In 1982, his first solo work was released, followed by others since then. Berry combines the recording of his albums with the composition of video soundtracks.





KEVIN BRAHENY has a solid trajectory in the field of musical technology, having collaborated with several scientists, among them SERGE TCHEREPNIN, in the designing of analogic synthesizers. This, together with his experience as a performer of wind instruments, was the basis for him to become one of the first musicians to widely use wind controlled synthesizers (that is to say, synthesizers played like a wind instrument). His debut as a composer in 1980, with the release of his album "LULLABY FOR THE HEARTS OF SPACE", marked the beginnings of an interesting career.

French synthesist JOEL FAJERMAN, born in 1948, started his career as a Rock performer. In 1973 he specialized in synthesizers. In the late seventies he started to compose music for television advertisements, television series and radio and TV programmes. Fame reached him in the early eighties thanks to his wonderful soundtrack for the documentary series L'AVENTURE DES PLANTES, devoted to the life of the plants.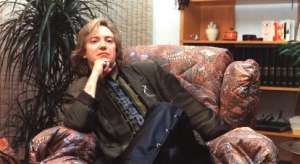 Canadian composer PASCAL LANGUIRAND started his album career as a synthesist in 1978, yet it was in the mid eighties when he reached international recognition with the great success of his LIVING ON VIDEO in TRANS-X.

American composer LARAAJI became famous in the eighties, after cultivating an aureola of enigmatic musician because of his mystic personality as well as his spontaneous performances in parks and squares in New York.

With the release of his first work in 1983, RAY LYNCH was revealed as a synthesist who had the sensitivity typical of a composer of Classical Music, and his success increased with his next albums.

JONN SERRIE started his album career in 1987, and at once he harvested a great world success both from critics and the audience. To this no doubt contributed his talent, already proved since several years before with his activity composing music for planetariums.

The case of RUDIGER LORENZ was not very usual. A Rocker during over 20 years (the seventies, the sixties and part of the fifties), in the eighties he turned to electronic music, while at the same time he started a prolific solo career, which made him much more famous than his life devoted to Beat and Rock. His compositions, which have been well accepted, are centered on a very sophisticated Techno with some classicist passages and a few drops of Rock. His son TIM, a guitarist, sometimes collaborated with him.

PETER SCHAEFER was a revelation artist in the eighties. A clear member of the Computer Generation, he learned to program from a very early age. This, together with his prolific, imaginative creativity, as well as his full command of keyboards, placed him as one of the most noteworthy new German synthesists. His albums are full of daring ideas.

MARTIN KORNBERGER and VOLKER KUHN formed a duo that in the mid eighties passed from being virtually unknown to having fans in several countries. The music they made then has an innovative musical structure where rhythm also has melodic functions, and they advanced themselves to the ideas that were to dominate the electronic Pop of the nineties. KORNBERGER, who in 1981 obtained a remarkable post at the Festival of Electronic Music organized by the firm Roland, acted as the brains of the duo, whereas KUHN played the role of virtuoso of the electric guitar.

The phenomenon BERND SCHOLL attracts a lot of attention. A former Rocker in his teenage years, he turned to synthesizers in 1980 to make a kind of music that turned him into one of the visible heads of "ecologist" electronic music. A supporter of GREEN PEACE and of having technology preserve nature instead of destroying it, SCHOLL became famous in Germany, and also reached a relevant post within the international scene. To his albums we must add his magnificient concerts, which have also contributed to his popularity.

The son of a jazz trumpet player, JESSE CLARK was a revelation artist in the eighties. This American synthesist fusions Pop influences with the most classical trends of electronic music as well as melodic orchestral forms on the same line as such composers as JOHN WILLIAMS. The result is a kind of music that may be normal in the future, perhaps, as a result of the growing universal unification of styles registered im the world musical scene. CLARK has kept himself somewhat apart from the conventional distribution circuits, which is why his music is not very well known.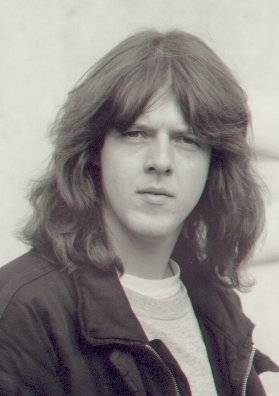 BERND KISTENMACHER represented the most conservative wing of the analog sound in Germany during the eighties. His music, which in the nineties has evolved towards the acquisition of techno elements although maintaining the original spirit, is nourished by the electronic environment of the seventies. KISTENMACHER has always considered the new trends of electronic music nearest to Pop that appeared in the eighties as not very creative ones. In his works of the eighties we find this taste for cold, efficient high tech, as well as this mysterious solemnity that characterized the best musical moments of the great electronic geniuses of the seventies, all this supported by the greatest power of the musical technology of the eighties and the nineties.

ASHOK PREMA ASHOK PREMA is an Hindi musician settled in the United Kingdom who became known in the eighties as a refreshing unifier among the musical forms from India and the modern Western Pop, within the framework of electronic music, following the already mentioned collective trend of unifying styles so as to give way to a greater musical wealth and originality. Defined as the Eastern KLAUS SCHULZE, and quite influenced by TANGERINE DREAM as well, his career has not meant for him the ascent to stardom, yet he has achieved a solid acceptance on the part of the most expert fans of electronic music.

SOFTWARE, a duo founded by Peter Mergener and Michael Weisser, reached high peaks of admiration among the fans of cosmic electronic music in the eighties, becoming a synonym for great talent and avantgarde ideas. Also influenced by KLAUS SCHULZE in the beginning, the members of Software did not take long to cultivate their own style, whose original concept was, according to them, to explore the future through music.

MARK SHREEVE gave an impressive turn to Techno and Electronic Pop in the eighties, achieving compositions of an overwhelming rhythm. No wonder he composed a theme from his album LEGION with CHRISTOPHER FRANKE, the master of the sequencer who contributed in a decisive manner to the triumph of TANGERINE DREAM. The music by SHREEVE is highly sophisticated, leaving far behind the Techno wave typical of the eighties, while in the nineties, when the collective scene has ended up by approaching the structures of the musician in the previous decade, his music has become even more daring indeed. In Great Britain, he has been defined as the British JEAN MICHEL JARRE.

British composer IAN BODDY was one of the leaders of the musical electronic avantgarde in Great Britain during the eighties. Having released several albums, he enjoys a well deserved popularity among the most experienced fans, which was most remarkable in his great success within the festival U.K ELECTRONICA, as well as in many other live performances, and in the increasingly greater popularity his works have outside his country.

(By: Jorge Munnshe)

For more information about the available releases by those artists and sound clips, use these links:

CONSTANCE DEMBY

YANNI

SUZANNE CIANI

STEVE ROACH

ROBERT RICH

TIM STORY

DAVID SUN

SERGE BLENNER

HIMEKAMI

MATHIAS GRASSOW

STEVE HILLMAN

RICHARD BURMER

KEVIN BRAHENY

PASCAL LANGUIRAND (TRANS-X)

LARAAJI

RAY LYNCH

JONN SERRIE

BERND SCHOLL

BERND KISTENMACHER

PETER MERGENER

SOFTWARE

IAN BODDY


---

Previous Page (Articles/News)