GYULA CSAPO
By: Montse Andreu.

---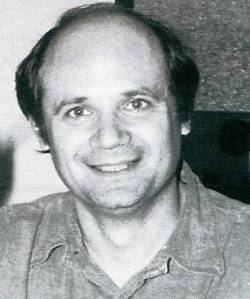 This composer of a Hungarian origin was brought up within an environment of a great cultural wealth and artistic sensibility, his mother being a music teacher and his father a professor of Classics and Literature. Gyula Csapo started his musical studies at age six, specializing in the cello and piano as he completed his elementary education. Majoring in Composition at the Music Conservatory of Gyor, Gyula continues with his musical education at the Bela Bartok Conservatory in Budapest, where he wins the R. Chitz Klara Award in Composition, with his piece for two pianos "Globe". This means his immediate access to the prestigious Liszt Ferenc Academy of Music in Budapest in 1974, as well as an invitation to join the New Music Studio, the most remarkable institution in Hungary devoted to the avantgarde musics with an anti-establishment attitude that united such prestigious composers as Zoltan Jeney, Laszlo Vidovszky, Laszlo Sary, Barnabas Dukay, Zsolt Serei, musicologist Andras Wilheim, worldwide famous Gyorgy Kurtag, Peter Eotovos (the conductor of Pierre Boulez's Ensemble InterContemporain) and famous pianist Zoltan Kocsis. Also, the artist is awarded the Albert Szirmai Prize in Composition at the end of his studies in the Academy, which actually becomes the heart of the musical life in Budapest, in 1979. The National Philharmony is forced then to program the concerts of the New Music Studio for several seasons, given the prestige they achieve in the Hungarian society, which means six concerts per season during an entire decade, at the Liszt Ferenc Academy of Music, and up to six hundred avantgarde works are performed between 1975 and 1983, many of these having been composed by the members of the NMS. Zoltan Kocsis arranged the premier of Burns's work "Handshake After Shot" (published by Editio Musica), which has become a repertoire piece worldwide, having been performed in several countries, among them Italy, Germany, Austria, Poland, The Netherlands, Great Britain, France, Canada, New Zealand, the United States and Japan.

The composer is granted the DAAD Full Stipends in the years 1978, 1980, and 1982, which allows his to participate in the International Vacation Courses for New Music in Darmstadt, Germany. In these same dates, Csapo participates in the Warsaw Autumn Festivals, thus establishing a number of contacts which allow his to make his music known at an international level, mostly in several European countries, among them Poland, Italy, Austria, The Netherlands, Great Britain and Germany. At this time in his career, the composer is mostly interested in live electronics, even though he also works on stage, as seen in his work Krapp's Last Tape after Samuel Beckett (published by Editio Musica Budapest) produced in Darmstadt in 1982, at the suggestion of Clarence Barlow. This same work is performed in Koln, arranged by Walter Zimmerman, at the Samuel Beckett Festival in Frankfurt- am Main, at the Experimental Intermedia Foundation in New York City, and at the June-in-Buffalo Festival. Another work by this author of this time is "Tao Song" for viola, harpsichord, gongs, two pairs of speakers and a feedback system.

In 1979 Csapo is given a post as professor of music at the Bartok Conservatory, where he is in charge of ear training, orchestration, musical theory and chamber music, and he stays there until 1983. Then he travels to the United States, while continuing as a lecturer at the Liszt Academy. Three years before he had paid a short visit to this country, where he became interested in the American musical panorama, since the NMS had been in close professional contact with the American avantgarde, having premiered several works by John Cage, Morton Feldman, Christian Wolff, Steve Reich, Philip Glass, La Monte Young, Frederick Rzewski, Charlemagne Palestine and others, in spite of the dislike that the Hungarian government had for them, hardly "tolerating" them, given the Communist Party policies with regard to American cultural interference. The NMS members were not prosecuted as political instigators, however, thanks to the fact that the works they performed had no explicit texts whatsoever.





In 1981 Gyula receives a French-Hungarian Cultural Exchange Fellowship, which allows his to attend two courses of Computer Music for Composers at I.R.C.A.M., tutored by David Wessel and Stephen McAdams. Although computer generated music is not one of his main interests, the composer certainly wishes to incorporate its possibilities to the repertoire of tools he uses to compose his works, as well as to develop his intellect. The knowledge he acquires there on the synthesis of digital, acoustic and psychoacoustic sounds fit perfectly well into the kind of "analytical minimalism" he chooses to incorporate in his works, as seen in his instrumental and live electronic work, which enters areas affecting the synthesis of digital sound. Back in Hungary, Csapo is commissioned to write the soundtrack for the movie "Alagút" (Tunnel), an experimental film of the Balázs Béla Filmstudio. Next he is commissioned another two works of this kind, "Romance", for television, and "Majd a tisztáson" (There, at the Clearing...), an animation masterpiece by Péter Molnár, at the Pannónia Filmstudio. In 1983 Csapo gets the Woodburn Fellowship, which allows his to doctorate with Morton Feldman and Lejaren Hiller at the New York State University in Buffalo (1983-87). Later, thanks to a grant by the Research Foundation, sponsored by the Soros Foundation, he is able to complete his studies (1987- 89).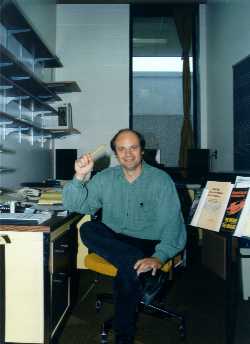 In 1988, Phil Niblock, of the Experimental Intermedia Foundation, produces a monographic concert with his music in the City of New York. In 1990 his work "Handshake After a Shot" premieres at Lincoln Center's Alice Tully Hall, performed by the Continuum Ensemble, conducted by Joël Sachs. This same year Csapo becomes a Permanent Resident of Canada, and is invited to teach orchestration and contemporary music at McGill University (1990-91). Once again invited to the United States to teach Composition at Princeton University (1991-94), Csapo continues to compose, and several of his works are premiered at Princeton, among them "Labyrinth", "Chorale in Perfect Time", "A Desert March", "Hommage a Jalal-ud-din Rumi", etc. In this time he collaborates with Miklós Perényi at the premiere of "Labyrinth", (International Bartók Seminar, 1992), which also is recorded by Frances-Marie Uitti in a CD under the label Etcetera. It is the Department of Music and the Research Foundation of the University of Princeton the ones to sponsor this and other projects of his. His marathonian piece for piano "A Desert March" is also released on a CD under the label Open Space. His music is presented at an evening at the New York Society for Ethical Culture on April, 1993. A year later, the Hungarian television produces a forty minute program featuring his music. Other performances of his music have taken place in 1995 at the Hartt School of Music in Canada, as well as at the Alte Feuerwache in Koln (Germany), sponsored by the City of Koln. His work "Twenty-One Preludes to the Death of Art(aud)" has premiered at the Trieste Prima Incontri Internazionali con la Musica Contamporanea. The Canadian Broadcasting Corporation has commissioned his the composition of a work for soloist cello and percussion (1996).

Our special thanks to:

Budapest Music Center

Canadian Music Centre


---

Previous Page (Articles/News)