THE ELECTRONIC MUSIC
IN EASTER EUROPE
Chapter 4
By: Jorge Munnshe
---
It is impossible to attempt to compress the musical universe enclosed behind the iron curtain by decades in a single mini-series. A basic approach to the reality of the musical avantgardein each one of the multiple, rich cultures of this great unknown which is Eastern Europe, nowadays in full development, would need the making of a book. Therefore, this mini-series will only be a brief vision, perforce incomplete, of these innovative styles sustained on cultures maybe as ancient or even more so than those in the rest of Europe.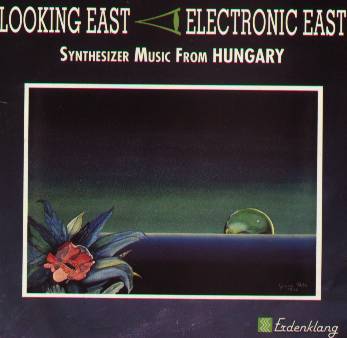 HUNGARY
This is a very different country from other nations in Eastern Europe from a cultural point of view. Fantastic literature has enormous editorial success. The native cinema of science fiction and terror presents a high amount of titles. There are plenty of electronic soundtracks of a cosmic orientation, as for instance that of the television series "The Millenium Bee", composed by Peter Hapka, one of the many Hungarian synthesists currently functioning.
Of course, György Ligeti is the first name that comes to our minds with respect to Hungarian avantgarde music. Yet, other less known ones are very interesting as well, as for instance the electronic pioneers Laszlo Hortobaggi, Miklos Maros, Akos Rozmann, and Tamas Ungvary, who have been making their music since the early 1970s. I was able to contact this latter one in Sweden, where he has settled since a few years ago. Actually, the Scandinavian countries were the ones receiving more immigrants from Eastern Europe. No wonder, one of the main supporters of the Festival of the Arts in Iceland is the Russian pianist Vladimir Ashkenazy. Some of these exiled musicians are coming back to their countries of origin, whereas others have already grown new roots in the nations that accepted them.
Tamas Ungvary settled in Sweden in the late 1960s, leaving his post as a musician for the Hungarian State Symphonic Orchestra. In Sweden he combined the composition of avantgarde music with his work at the Institute of Electroacoustic Music of Sweden, as well as his activity designing musical software. He has obtained several mentions and awards, has composed movie soundtracks, and has published numerous articles about his research on new forms of musical expression.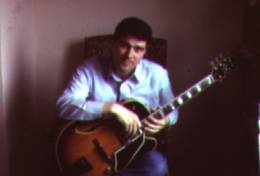 Akos Rozmann is an organist, and this can be seen in the music he composes, very much centered in floating, ethereal, mystic textures. He left Hungary in 1971, and settled in Sweden, where he has combined his work as a composer with his activity as an organist of the Catholic Cathedral of Stockholm, like the ancient classical composers.
Miklos Maros is another electroacoustic musician settled in Sweden, who has combined his artistic activity with his task as a professor at the Institute of Electroacoustic Music in Sweden.
The ensemble "Group 180" is devoted to performing, even at an international level, compositions by Steve Reich, among pieces by contemporary Hungarian authors.
Tibor Szemzo eis a veteran synthesist, whose compositions have reached a wide range, from Jazz to the purest cosmic music.
Istvan Marta makes minimalist music, that reminds the listener of Philip Glass, with folkloric Hungarian and Transylvanian touches.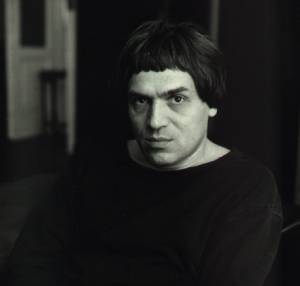 Amadinda are a percussive ensemble, with several released albums.
Istvan Szigeti is some sort of Hungarian version of Klaus Schulze.
Omega was a symphonic Rock band that functioned from 1969 to 1980. As it dissolved, some of its members have continued with their solo works. Ex-keyboardist Laszlo Benko has released several albums of electronic music.
Koral is an Omega-style band, yet it appeared later, whose keyboardist, Ferenc Balazs, has also released a solo album of electronic music.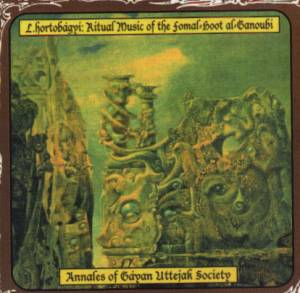 Also remarkable is the task carried out by Robert Erdesz, Matyas Varkonyi, Tibor Kocsak, Gabor Presser, Robert Mandel and Steve Osso.
Nowadays an unprecedented amount of new electronic musicians are cropping up in Hungary, among which mention should be made of Zoltan Pongrasz, Peter Eotvos, Laszlo Dubrovay, or Mate Victor.
I understood very well what a politically prosecuted, stateless artist is when I contacted the guitarist, composer and painter Peter Katona in Germany. His trajectory no doubt is the same followed by many artists. He told me he had left Hungary because of strictly political reasons. Very influenced by the concept of World Music, Katona played in Rock, Jazz, and all sorts of bands during the 1970s. During the period 1979-82, he discovered the ethnic musics from Bulgaria, Afghanistan, and India, which fascinated him and impressed him deeply. From 1982 on, he combined the teaching of music at the Music School of Budapest, with his activity in different bands. In 1985 he purchased his first musical computers. The following year he had to flee from Hungary, and settled in Germany. He told me that due to different legal circumstances, German legislation forbade him to teach for the first five years he was living there, so he had to find a job as a musician. He was not allowed to carry out other activities. In 1991 I lost contact with him all of a sudden. My letters were returned with the indication that he does not live there now. I ignore whether he came back to Hungary or if he continues to live in Germany. I will be grateful for any recent information on this musician forwarded to me. Emailme at

---

Previous Page (Articles/News)