THROBBING GRISTLE
By: Marc Moch
Original Version (in catalan) available here.
---
"A laboratory." In "The tape delays", an article written in 1981, about the dissolution of the band, Jon Savage gave this definition of Throbbing Gristle (T. G.). A laboratory is the place where research is carried out, experiments take place, or new products are created for the industry, that is to say, where research on something new is always the issue. The idea turns out to be somewhat stretched out -any artist, or any person or team devoted to a creativity activity "tout court", could be defined as a "laboratory"- yet, I believe it is a rather appropriate image to define the concept the very same members of the band themselves had of their task -Chris Carter, Cosey Fanni Tutti, Peter Christopherson "Sleazy" and Genesis P. Orridge-, especially the latter, at least as opposed to the concept of rock band. On the contrary, T. G. intend to flee from the music that, deep inside, has its roots on a country, rural society, -that of the United States in the nineteenth century, blues and country- and manufacture the soundtrack that corresponds to the industrial society (which, nevertheless, reaches us more than a century late). Yet to consider T.G. as "classic" or "pioneers" of "industrial" music, the automatic praise that they sometimes get from retrospective articles on the history of electronic music, the fact that they have been a reference for later bands in this genre (sometimes without incorporating the irony and the sense of humor of these masterful artists) can limit the vision of what T. G. were (or wanted to be). In the interviews they gave, Genesis already said that the people imitating them had not understood their message. "Our sound describes our individual and collective emotions and visions. And the sound came to us from what we thought and saw. It is impossible that anyone else can have the same sound as we do, and be describing themselves in a true way".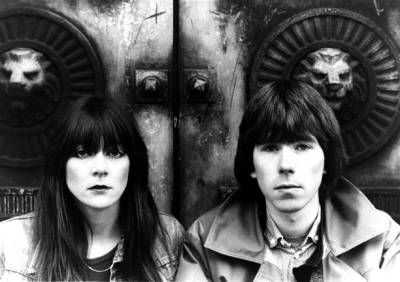 After all, "styles" and "aesthetics" - and even "discoveries"- cannot claim to be "pioneering" anything, in most cases. They rather turn out to be the product of a given moment in the history of music (or any other art), of society, of technology. This is why these "pioneers" may appear at the same time, or almost so, in physically very distant places, and be people who have had no contact among themselves whatsoever, and, on the other hand, they may "get infected" very rapidly with the new elements. Thus, on the second half of the seventies, such bands as T.G. appear, together with a great deal of musicians/artists having some common traits (even if their own personalities are strongly differentiated). The book "Industrial Culture Handbook", of the collection Re/Search, gathers a number of interviews with the main names of this first "industrial" generation, and establishes the characteristics they share: organizational autonomy; interest in the access to information; use of synthesizers and "anti-music"; extra-musical elements ; and "shock tactics".
It has been said that if punk was the revulsive against the emptiness of the hippies and the hypocrisy of the "establishment" rock, T. G. and other "industrial artists" would express a similar feeling, yet taking the tradition of electronic music and the new instruments instead of rock and guitars.
A parallel T.G./Sex Pistols can be outlined, with the background panorama of the late seventies, of the cold war that could still break out and smash the world -I remember moments of a strong tension, then, among the Western allies and the former Soviet Union-, of the crisis of oil and the economic boom of the previous decade, and the new deep recesses of human behaviour revealed after Worl War II (spread by growing mass media). Yet the personality and the cultural background of both groups are radically different. Even though they were accompanied by the media performance, the Sex Pistols were little more than a musical band. Not so T. G. They did not intend to be merely so, in fact. "T. G. work with information".
Let's not forget that T. G. were born as a continuation of Coum Transmissions, a performance group that functioned between 1969 and 1975, with Genesis and Cosey (also in their last year with Sleazy). Born in 1950 in Hull, Genesis was, since he was very young, a reader of the beat generation (he met William S. Burroughs in London, in 1973) and themes of the occult, as well as a person very much interested in the avantgarde arts -he wrote part of "Contemporany artists", which led him to meet Brion Gysin, and he was an active postal artist-. With Coum Transmissions he signed one of the most peculiar pages of his artist discipline (recognised even in the "Performance Art" by Roselee Goldberg, recently published in Spanish by Editorial Destino). In their events, developed in halls and art centers in several European countries as well as the United States, they played with integral knots, excrements, self- inflicted wounds, sexual intercourse, licks. We already find then, this look into the most disagreeable and (supposedly) morbid aspects of human reality, which will also have their place with T.G. Years later, this aspect of the band will raise hot controversy. Some only saw in all that a taste for insane provocation and exhibitionism; others, true interest in areas of knowledge often taken as taboo. Apart from the fact that both sides may not necessarily be unconnected -I guess that, with T.G., there was a bit of everything-, we must also remember that T.G. start working in that before the success of snob-gore cinema, the reality-shows and manga, of the increase of violence in the mass media and the war in the former Yugoslavia, and before Whitehouse (and Psychic TV, and before all that became a topic). And also what Antoni Tąpies writes in his essay "La prąctica de l"art" (The Practising of Art): "If the forms are unable to wound the society receiving them, to irritate it, to move it to meditation, to make it see that it is outdated, rather than a revulsive, they are not true works of art... When the great audience find full satisfaction in such given artistic forms, this means that these forms have already lost all their virulence". "The worst enemy of creativity is good taste", also said yet another painter, Pablo Picasso.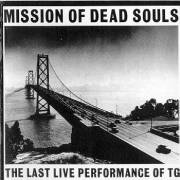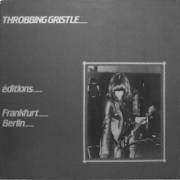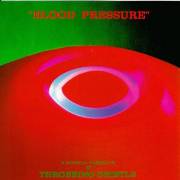 There came to be a moment when Coum Transmissions though they could widen their means of expression, so as to leave the circuit of the art galleries, and that it was (also) possible to work with music (and all that could involve it). To start with, T. G. were only an addittion to the installations made by Coum -their first performance took place on July 6, 1976, at the Air Gallery in London-. Their third one takes place on October 18, of the same year at the Institute of Contemporany Arts (ICA) in London, and within the "Prostitution show" by Coum Transmissions, including pornographyc photographs by Cosey (the girl made her living out of this and of her stripteases) and it will cause a great controversy as well as provoke a parlamentary debate- since ICA is an institution receiving public funds, and we all know how peculiar are the British with respect to "offensive" material.
From this point on, Orridge, Carter, Cosey and Christopherson saw that music "is a good platform for propaganda and advertising", and they devote themselves to it once and for all, forgetting about Coum Transmissions, yet keeping open their interest in any form of expression (as well as communication, and of the relationships of power always involving them). Wishing to prove that things can be done in a different manner, they launch Industrial Records, their own record label -they got the name from a slogan, "Industrial music for industrial people" suggested by Monte Cazzaza, who was at the time spending three months in London, and that seemed to them better than the first one they had, Factory Records, after Andy Warhol. (The name of the band, by the way, had been taken by them from the popular expression that, in Yorkshire, is used to name erection.) Industrial soon release their first reference, a cassette. Later, each member will contribute five hundred pounds from their own pockets to release the first LP by T. G., "Second Annual Report". "We see our collection of albums, or whatever happens, and we decide what we personally would like to have or possess, like an album, or a magazine, and then, if no one is doing it, we do it". That is to say, in 1977, they wanted to have an album that combined dirty ambient analog sounds together with manufactured ones, voice, loops, re-creations of the urban soundscape, some sort of negative of space and freaky music of the times in fusion with another branch, that of electroacoustic or concrete and avantgarde music. "Second anual repport" starts with masterful "Slug bait", where this research on abrupt sonorities contrasting with a strange, mesmerizing sense of melody is already suggested. There is an LP recorded before "Second", yet this one was not released until 1987, with the title "Very friendly", where perhaps they resemble best (in some moments) Velvet Underground (on the trend of "Sister Ray"), though ornamented with synthesizers and metallic rhythms, over which musical lines may float, punctuated with grave, reverberated notes, as well as vocals.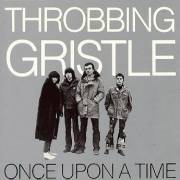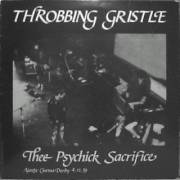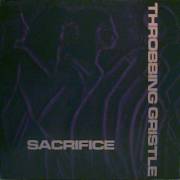 "It is as incorrect to be unable to grasp T.G. when they are melodic as to do so when they aren't. This is why we made "Adrenaline" and "Distant Dreams", to make people understand that we absolutely refuse to reject all the options we wish to keep." Some of the buyers of "Second annual report" disliked their second LP, "D. O. A. The third and final repport", and stopped following them (so as to make and release their own music, in some cases, such as Whitehouse) with their third, "Twenty jazz funk greats". Obviously, T. G. do not make so much noise here, nor are they so punk, yet these are their maturity albums, where they show versatility and intuition directed towards still unexplored musical territory, from their influences that take part of German rock (Kraftwerk, Cluster, Tangerine Dream) together with extreme psychedelia and ritual ethnic music (linked to their interest in repetitive, hypnotic pieces, as well as altered states of mind and the inner frontiers of the mind, in the path that surrealism started to investigate) "D.O.A." (where we find themes written by each one of the four members as solo works) starts with "I.B.M.", a masterful industrial piece, and continues with "Hit by rock" (a sort of noise-rock), the sound collage "United", the repetitive rhythms of "Valley of the shadow of death" (which presents a path of which the live album "Heathen earth" will be the most remarkable piece), and the hints of the way of understanding Genesis's psychedelic ideas (which he will later explore in depth with Psychic TV) suggested in "Dead on arrival"/"Weeping". On the second side, "Hamburger Lady" and "Hometime" combine noise and a sort of sub-melodies masterfully, whereas "AB/70"opens the brand of techno that is to become so typical of Chris & Cosey in the same way as "E-Loli" is to become the brand of post-industrial ambient and "Walls of Sound/Blood on the floor" the rhythmic, noisy density that will become the style of Esplendor Geométrico, so to speak. "Twenty jazz funk greats" lengthens the lines of "D.O.A." (yet with less noise). Here we find electronic symphonies almost ranging on the techno-pop ("20 Jazz Funk Greats", the wonderful pieces "Hot on the heels of love", "Walkabout"), industrial rhythm and post-Kraftwerk first stage of "Convincing people" and "What a day" (and even "Still walking"), the dark oneiric atmospheres of "Beachy head", "Persuasion" and "Six six sixties", and "Tanith", a beautiful, melodic theme, while at the same time it turns out to be strange and perverse as well (and it is then when they reach this equilibrium, where we will find the best moments, both with Chris & Cosey and with Psychic TV). T.G.'s discography is rather complicated. It can be said that almost everything they did, both live and studio works, has been released some way or other (and one may suspect about so many releases with their signature). When they were most active, they used to release the recording of all their concerts with Industrial Records, in tape form (now compiled in a series of CDs by Mute Records, which have also been in charge of re-releasing their albums). They even came to release "24 hours", a box of twenty-four live cassettes (plus two of interviews), as they claimed that everything is information about the band that must be made available to the public. They encouraged the people to take tape recorders to their performances -after all, it is only logical, because, since they have paid for that music, why shouldn't they record it or make the use they want of it?- They also called for the spontaneous production of pirate albums, with no intention to make business out of these. Their first bootleg was called "Music from a Death Factory: Throbbing Gristle Live". It was released in Germany in 1980-81, and it was the vynil recording of the tape of their concert from May 18, 1979, at The Factory hall in Manchester.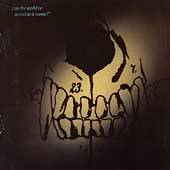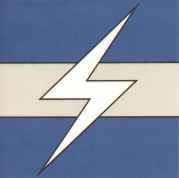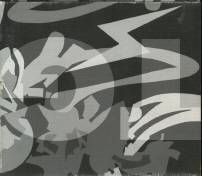 This recording philosophy has allowed us to find products of a very varied level under T.G.'s signature (and I couldn't say where the alternative attitude finishes and where the exploitation of the myth starts, at the very least since their dissolution and the invention of compact discs). Anyhow, their best known pieces, and the ones which have had most influence on a whole generation of bands, are the ones that have already been mentioned. We could add to these "Journey through a body", an excellent soundtrack for a movie by Derek Jarman, and "Mission of dead souls", which compiles their last concert, held at the Kezar Pavillon in San Francisco, on May 29, 1981 (on June 23 they would decide to dissolve the band); it turns out to be too much dominated by the litanies of Orridge, yet it has a theme, "Vision and voice", which happens to be overwhelming indeed. There also is the "Throbbing Gristle"s Greatest Hits", with arranged versions of the themes of the albums, plus "Adrenalin", their most hypnotic single, and "Slug bait" processed backwards (so its title changes to "Tiab guls", of course). The cover is a photograph of Cosey that makes a parody (or rather, is a homage to, whatever way you like it) those of the albums by Martin Denny. Mention must be made of the fact that T.G. were pioneers as well of the vindication of Denny and the easy listening (even if somewhat later than The Residents, Boyd Rice and others). Let's not forget that in "Twenty jazz funk greats" -doesn't it look like the title of a current album of our days?- there is "Exotica". And it seems that, as they finished their concerts, they almost always played music by Denny. Yet another trait that shows the eclectic spirit, without prejudices, which maybe constitutes the best piece of their heritage.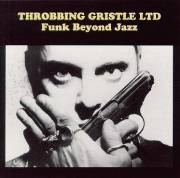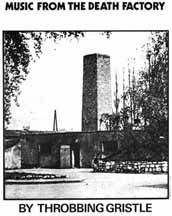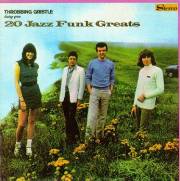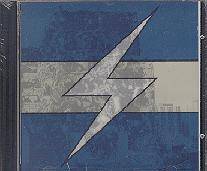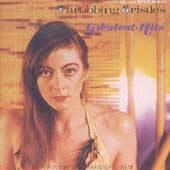 If you wish to purchase any of their recordings you only have to click here (Throbbing Gristle) or here (Chris & Cosey).
---

Previous Page (Articles/News)