INTERVIEW WITH RUDIGER GLEISBERG
By: Jorge Munnshe
---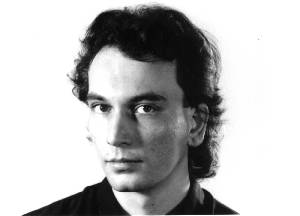 German composer Rudiger Gleisberg has released several internationally acclaimed solo-albums, written movie-soundtracks and played with groups such as Solitaire y Arcanum.
¿Can you tell us about your new album Damiana?
"After Baktun (1993) and Chronicle 1986-93 (1994), was a break for me. Many labels in Germany - like Musique Intemporelle - closed, and I thought my first three productions (Arabesque, Baktun, Chronicle) are enough stuff for the listeners of my music. In spring 1997 the big German label BSC/Prudence asked me for some songs for a sampler-project. Then I began with new compositions and in two weeks most of the songs for Damiana were ready. It was a great feeling to be creative after such a long time! Damiana's theme is love in a spiritual view, also Damiana is the name of an aphrodisiac stimulation plant in Mexico and in the song is the remembrance of the first meeting with my wife on a little island."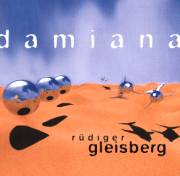 ¿What are you currently working on? Can you tell us about your musical projects for the near future?
"I work for a new production for BSC/Prudence. Also I think about a live-project. And then there could be a new production with Mathias Grassow and Amir Baghiri like Arcanum."
¿Can you tell us about your collaboration with Elmar Schulte, Mathias Grassow, your brother Harald and other musicians? How did you decide to work with them?
"Elmar is a friend of mine and we made three productions with Solitaire together ("Altered States", "Fearless", "Nocturnes"). Our CD Fearless was a big success. I don't know if we'll work together in the future. There must be the same feelings, the same "chemistry" at the right time. Mathias and I stay in friendly contact since many years ago. The idea to work together was born two years ago. Amir Baghiri, a good musician, born in Iran, completes our collaboration in a very effective way. This was the birth of Arcanum. Mathias, Amir and I, we have a friendly respect for each other and we work in good harmony. With my brother Harald I have a lovely relationship; we are always happy to meet and sometimes we make music together. We must not talk about the music, because always everyone of us knows what to play".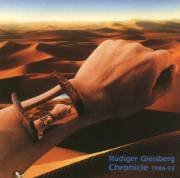 ¿How your musical career began?
"When I was young, I played the guitar and the keyboards in several Rock-bands. As time went by, I liked more and more playing keyboards, fascinated of the sounds. Ten years ago, I produced the first tape for the Sphinx label in Switzerland. Other productions, soundtracks, music for theatre, etc., followed."
¿Do you like Classical Music? Which classical composers are your favourites? Do you think your music has some points of contact with Classical Music?
"Yes! I studied Classical Music at the University of Paderborn and I think, you can hear this influence in my music. But I can't say, what classical composer I prefer; I like nearly all classical composers!"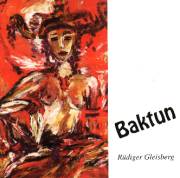 ¿What is your source for inspiration when composing music?
"It's a difficult question for me. I have often sounds or melodies in my head,- don't know where it comes from!? I think all could be a source of inspiration. The emotional and high moments in life are a very good source!"
¿Do you think that the synthesizers are less expressive than the piano or the violin?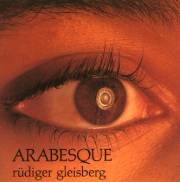 "During the time I was studying music in Paderborn I trained myself in classical guitar and a little bit piano, so I know what it means, to play an acoustic instrument. Your question is very good! I think synthesizers are more like a collage in art; you can work with sounds and build your own imaginative sound-architecture. Playing an acoustic instrument means working with wood, with strings, with high sensibility. I have a big respect for people, who realy have command of an acoustic instrument. For me it's very comfortable to create my ideas with synthesizers, because a real orchestra is very expensive."
¿How is your current studio? What instruments and other musical equipment do you have in your studio?
"I use a KURZWEIL K-1000 piano as a master-keyboard and a K2000, an EMU proteus 2 and YAMAHA TX 16 (sampler) for sounds and LEXICON PCM 70 for effects."
---