LOREN NERELL,
COMPOSER OF MAGICAL LANDSCAPES

By: Jorge Munnshe
---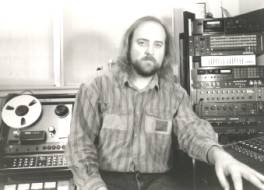 Loren Nerell is an interesting artist, who has worked in such different terrains as archaeology and electronics. His music has a strong load of mysticism, is nourished by the cultures from many different regions and times all over the world, and utilizes the universe of synthesizers as a window to imagination, the oneiric and the supernatural. He has worked in Multi Media, specifially for Philips Media, Dreamworks Interactive and others. He has been working on software production along with some audio aplications including writing some music for some programs. He has studied ethnomusicology at UCLA (University of California, Los Angeles). He is currently writing his MA thesis on Balinese gamelan. I had a chance to interview him and get to know several questions about his music in depth.
He was born in the USA, on November 30, 1960. Both sides of his family have considerable experience with music. His mother studied voice in college, and vocal arranging. His father wrote reviews of music. His aunt studied to be a pianist, and is a professional organist. His grandfather sang in a quartet, and played the tuba for the Ringlin Brothers Circus. Loren himself is a tuba player and can perform at a classical orchestra, although this is not the path he has decided to follow.
Loren first became interested in music when he was around nine years old. He started taking piano lessons around then, and also started playing the trumpet. He started trying to compose almost from the very beginning.
The first composition of electronic music that had any effect on him was Tangerine Dream's Rubycon, in 1975. "I had never heard anything like it before in my entire life". He entered Long Beach College in 1979, and he signed up for a class on synthesizers. There were all kinds of synthesizers at the time, including a large Moog modular system.
Loren also studied various styles of music; for example, the traditional music of Bali, particularly their genre called Gamelan. He also was a student of Harry Partch's assistant. Under his guidance, he studied and played the strange instruments by Harry Partch. Both of these have influenced him greatly, according to his comments. He has also taken lessons on the oboe.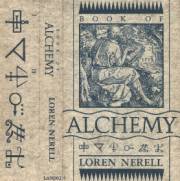 In spite of the relationship of his family with music, their parents were not too keen on his choice to be a composer. His friends, on the contrary, approved of this choice from the beginning. Although his artistic level then was immature still, as he admits: "To be quite honest, my first compositions were not that good. It can take quite a while for someone to find his style. I am no exception. It took me a couple of years to get a point where my music had any hope of being good". And even after he had achieved that, today he states: "Triumph in music is hazy. It can be artistic or economic. The former consists in suceeding in doing what you wanted to do. The latter, in the fact that what you have done becomes a popular hit. I think that I have triumphed artistically speaking, as I enjoy myself greatly making music, and I feel satisfied with the final result. As for the other kind of success, I think it's enough for me to know that one person has liked my music".
Besides his musical career, Loren has worked in many different jobs over the years. In the music industry, he has been a recording engineer, a sound designer for videos and commercials, a session-musician for other musicians, and a technician for the synthesizer company Oberheim Electronics. He has also worked outside the music industry, doing some activities as an archaeologist. His activity in archaeology and his studies in anthropology fit perfectly well with the style of the music he makes and bear witness to his marked interest in global music, both of any regions and times. His favourite readings also speak of his music, and tend towards Carl Jung, Aldous Huxley, George Orwell, Michael Moorcock, and Norman Spinrad, among others.
Before his solo career, Nerell worked in several bands. In 1978-79, he played bass in a progressive rock band called Level Five. They never did any recordings. In 1980, he was the keyboard player in a group called The Insurgents, a punk / rock / new wave type of band. Likewise, they never did any recordings. Around 1983, he was in a sort of free-form rock band called Walk on Fire. He was the keyboard player in this band also. They did some recordings, but never released anything. Finally, he was working in the band Djam Karet. He played with them a few times, but mostly helped out with recordings and mixed them during live concerts or radio broadcasts. Since 1985, he has remained a solo artist.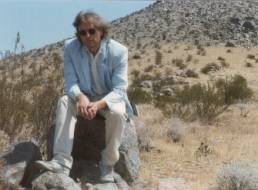 He also is in contact with other electronic or alternative musicians, as for example Paul Haslinger , Steve Roach, Walter Holland, Michael Stearns, Thom Brennan, Chuck van Zyl, Stephen van Handel, Robert Rich, A Produce, Dean De Benadictis (Surface 10), Brain Lustmord, and Thomas Ronkin. He has worked with some of them. For example, he was a guest on two albums by Haslinger.
In 1986, his Point of Arrival appeared, making him known in the circuits of avantgarde music. Three years later, he consolidated his career with the album Book of Alchemy and the theme "Impressions of Africa" for Dalí: The Endless Enigma. In his Book of Alchemy, Steve Roach collaborated with him in the recording.
The peculiar musical style of Loren contains Gamelan influences, cosmic landscapes, dark medieval atmospheres, mysterious melodies. It is a nocturnal music, as formed in the world of dreams and nightmares.
About his musical style, Loren says: "I do not think I have a permanent style. My music seems to change from work to work. This is fine with me, because I enjoy it that way. It keeps me interested in composing, and I find composing in different styles a challenge. This may change though as I progress, I may find a style of music that I love so much that I may have a hard time moving away from it."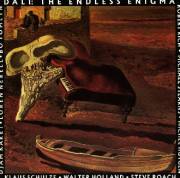 Nerell describes how his creative process begins: "I usually have an idea of what I want to do for a piece of music before I start to work on it. Usually it has been floating around in my head for about a week or more. When I begin work on a piece, I find it helpful sometimes to have something visual to look at; something that can give me the feeling of what I am after in the piece". In my first contact with him, he was working on his song "Impressions of Africa" for the album homage to Dalí, based on the painting with the same title. While he was working on it, he had a reproduction of the picture hanging from his studio, and he told me: "I intend my music to provoke the very same sensation the painting causes on me. Somehow, it's as if I were trying to capture its artistic essence, the idea that inspired Dalí to paint the picture".
He feels satisfied with his music studio. When he began to set it in 1982, he was unable to confront the expenditure this meant, therefore he chose to buy second hand instruments. "The one advantage to living in the Los Angeles area is that used instruments are cheap. There are so many people buying instruments here, that when they go to sell them they find that everyone else is trying to sell theirs too. This makes prices decrease". The first instrument that he bought for his studio was a Mini-Moog, the old synthesizer everybody says has its own soul. He has worked with very diverse instruments. From a didgeridoo, to a tuba, from a most varied collection of percussive instruments to a venerable range of classical analogic synthesizers such as the ARP-2600, the EMS Synthi-A and the Modular Moog model 15. "My studio has changed quite a bit since late 80s, most of the old gear has departed. I have become more interested in alternative tuning systems and have sought out instruments that could explore these relms more. I have also become much more involved of late with computers as they have become more "friendly" and more versatile". Here is a current list of his studio
Synths: Emu Emax II, Emu Morpheus, Kawai XD-5, Korg Wavestation, Kurzweil K150, Oberheim OB-Xa, Rhoades Chroma, Steiner E.V.I. (Electronic Valve Instrument), Yamaha TG 77.
Audio Recorders: Digidesign Audiomedia III, Panasonic SV-250 Portable DAT recorder, Tascam 25-2 1/4" Two track recorder, Technics SV-DA10 DAT recorder.
Mixer: Fostex 2412.
Effects: Korg SDDD 3300 digital delay, Lexicon Jam Man, Lexicon LXP5 Effect Module, Lexicon MRC midi remote controller, Roland SBF 325 Stereo Flanger, Roland SRV 330 Dimesional Space Reverb, Sony DPS-R7 Reverb.
Microphones: Fostex M77RP, Sennheiser MD-421, Sony ECM 999PR.
Miss.: BGW 320B Power Amp, Fostex 865 monitors.
Computers: Apple Macintosh 7500/180 Multi Processor.
Software: Csound, Cloud Generator, CyberSound, D-SoundPro, Deck 2.6, Digidesign Pro Tools 3.2, Hyperprism, Kurzweil 150 Sound modeling program, LemurPro 4.01, Alchemy 3.0, Peek 1.5 LE, ReCycle, sonicWORX, SoundHack 873, Steinberg Cubase 3.5 VST, Waves Powerpack.
Percussion: Angklung, Balinese & Javanese Gendérs, Balinese Suling and Gamboo, Dholak, Dumbek-Ceramic and Metal, Dun Dun, Javanese Gongs and Kempuls, Javanese Kendang, Rain Stick, Slenthem.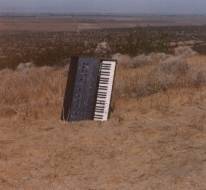 Loren thinks using computers in music is fine, but says: "They are only a tool though, don't expect all computer music to be wonderful". In his opinion, computers will not make music any better just by using one, the music is only as good as the idea itself.
He thinks Samplers are great. He uses them a lot. What he really likes about samplers is taking a familiar sound, looking at the harmonic structure of that sound, and changing it to make a new sound. "That's the beauty of them". Loren explains: "Some people complain that people are using samplers just to steal other people's sounds, well this is true to an extent. Samplers can, and have been used for this purpose. I have sampled other people's sounds, and have felt guilty about it while doing it, but I don't think that I was stealing their music, because of the way I used that sound."
About the rivalry Analog versus Digital sound, Loren thinks that both types of sounds have their uses. He thinks comparing analog or digital sounds is like comparing apples and oranges, it really doesn't apply.
To conclude this article with an anecdote, I can comment that in my first interview to Loren Nerell several years ago, I could not get a characteristic example of a normal day in his life, as I asked him in one of my questions... Just the day before an enormous earthquake had occurred, whose epicenter was at some 25 kilometers from his home.
---