delerium
THE OTHER SIDE OF FRONT LINE ASSEMBLY
By: Derek Doarn.
---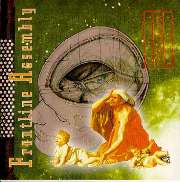 Bill Leeb and Rhys Fulber, from the Canadian musical stage, are known all over the world thanks to their work in Front Line Assembly. However, since 1987 they keep a band called Delerium, in which they channel their ideas outside Industrial Techno, and those more connected to Ambient Pop. Delerium's music is fresh, imaginative, with a certain ethereal touch, celestial, and containing elements from different musical trends.
MUSIC IN SEVERAL DIRECTIONS
Leeb and Fulber are very prolific musicians. Besides working in Front Line Assembly and in Delerium, they have also worked, either together or separately, in different bands, as for instance Skinny Puppy, Intermix, and Noise Unit, recording about some thirty albums in a decade.
In 1986, Leeb left Skinny Puppy due to artistic disagreements with the other members of the group, and then he concentrated his talent on Front Line Assembly. The philosophy with which Leeb and Fulber founded FLA was, in a way,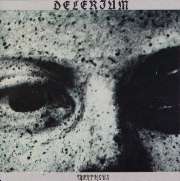 that of initiating an experiment: to create dance electronic music which incorporated strange or futuristic elements. The experiment had an excellent result. State of Mind, Command Fruehstick, and above all Gashed Senses and Crossfire, caused a great impact among the followers of new waves in Industrial-Techno.
In that time, Leeb and Fulber founded Delerium, as a way to develop their music far from the style of FLA. The first album of this other side of FLA was Faces, Forms & Illusions, released in 1987. It was followed by Morpheus the following year.
In 1989, Caustic Grip by FLA and also Syrophenikan by Delerium, were released, which showed even more obviously that the talent of the musicians was being developed in two separate tracks, even if they were linked by common traits.
DELERIUM VERSUS FRONT LINE ASSEMBLY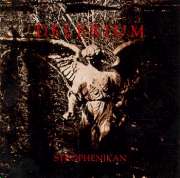 In the early '90s, this double musical personality of FLA / Delerium, complemented by Intermix / Noise Unit, was very much dominated by FLA with respect to public acceptance.
As the albums by Delerium continued to be released, from the very first one of them, in the label Dossier, those by FLA appeared in different labels.
In 1994, Delerium experienced an important leap in their diffusion. The label Nettwerk launched Semantic Spaces, and soon after Flowers become Screens (formed by a piece and three new versions of another one, both from the album Semantic Spaces). Both works harvested a great success.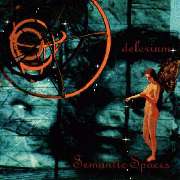 At the suggestion of both artists, Kristy Thirsk (from Rose Chronicles) participated in the project writing the lyrics for the pieces and singing. This collaboration marked an important moment in the artistic trajectory of Delerium, that in this way made their music much warmer and more sensual in the opinion of a sector of the critics and the audience. In this sense, Delerium has been now compared to bands like Enigma or Deep Forest. To their success also contributed the videos that were filmed for both albums, and that have appeared in several musical television channels.
In Canada, these two albums have had their most important quota of success so far, continuously being played in different radio stations. The American cities of San Francisco and Detroit were the point with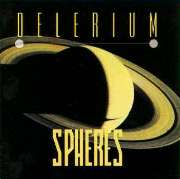 greater sales in that country, although, as it seems, distribution in the USA has not been, at the beginning, fluid enough to allow for a sufficiently good circulation.
Even though the technical aspect of a recording is no more important than the artistic one, it's good to know that the creators of Delerium do not hinder any efforts in this first question. The Cryogenic Studio, a laboratory from where their productions sprout, is equipped with a whole electronic and computer arsenal which includes synthesizers of a great charisma, as for instance the Oberheim Matrix 6, the Roland D50, and even legendary analogic instruments like the ARP 2600 and the MiniMoog.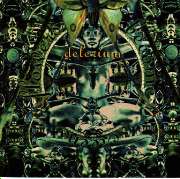 DELERIUM IS NOT SURPLUS MATERIAL FROM FRONT LINE ASSEMBLY
Leeb and Fulber have shown that Delerium is not a mere secondary band where they can deposit the compositions that do not fit in FLA. They have succeeded in supplying Delerium with its own personality, as well as in attracting fans who prefer them over and instead of FLA.
It has not been easy for them to attain the acknowledgement of their task in Delerium, as it was not easy to get their due in others of their previous musical activities. In this respect, Leeb complains for instance that in Skinny Puppy he and his colleagues were pioneers in the use of Gregorian chants within a pop structure, but that this fact received less attention than that given to other bands that later have repeated the experience. Some people who are ignorant of this pioneer task have even come to believe that Leeb had drawn his inspiration in these bands to incorporate such elements in their music.
---
You can find more information about Delirium at:
---

Previous Page (Articles/News)